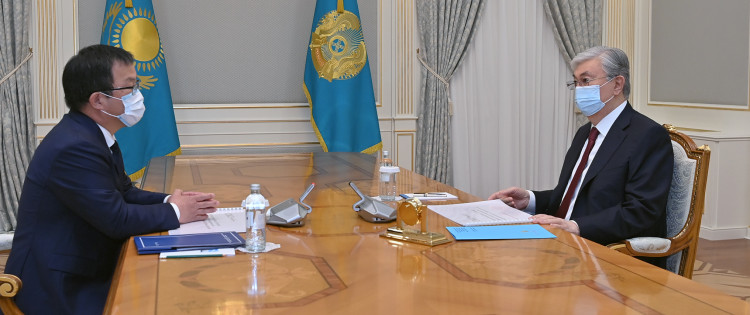 The head of state was informed about the results of the work and achievements of the corporate fund, as well as the prospects for the development of this innovative medical center.
In particular, Yuri Pya told the President about plans to create an Academic Medical Center at the Nazarbayev University Medical School. According to him, the emergence of the center will improve the level of clinical education and bring it in line with international standards.
The center will be focused on the application of advanced knowledge and experience, the training of medical personnel of a new formation, the development of a system of patient-oriented medical care based on the synergy of research, educational and clinical activities.

Kassym-Zhomart Tokayev noted the exceptional importance of improving the quality of healthcare, ensuring the availability of medical services, and generally expressed a positive attitude towards plans aimed at modernizing domestic medicine.